Family Trees: a Novel of the Northwest
"Crew's prose flows smoothly across the page, inflected with wonderful details about the forests that form the backdrop of her characters' lives."
Kirkus Reviews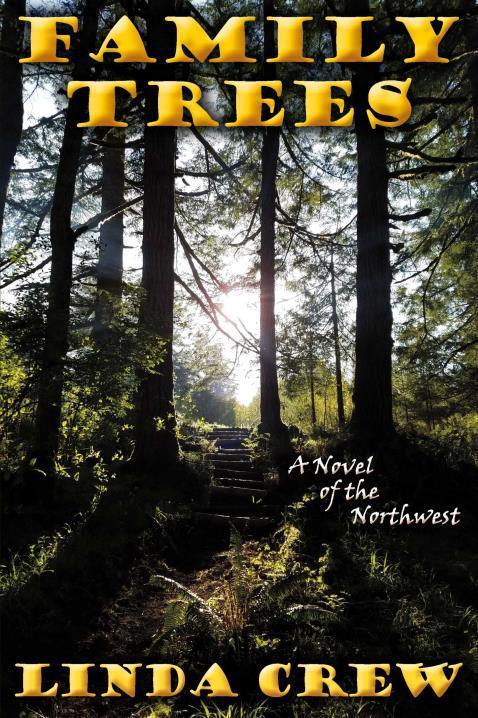 Corvallis, Oregon, 2009. The economy is still in the tank from the Great Recession, and the Garlands, owners of the largest family-owned forest tracts in the county, are reeling from a series of devastating personal losses. Nobody's having a harder time coping than Will Trask, the son-in-law who grew up in a logging family in the neighboring timber town of Eden Mills. Everyone loves the trees, but Will, now a forestry consultant and real estate agent, faces a unique struggle in straddling the two worlds—those who own the forests and those who cut them down. The loss of his wife, the cherished daughter of the Garland clan, has been a crushing blow, complicating his precarious family position.
Family Trees is a story of the ways in which people who are stuck find the means to break free and move on. It examines the value as well as the limits of family ties, celebrating, above all, the courage it takes to recognize the power of the present moment, the power of now.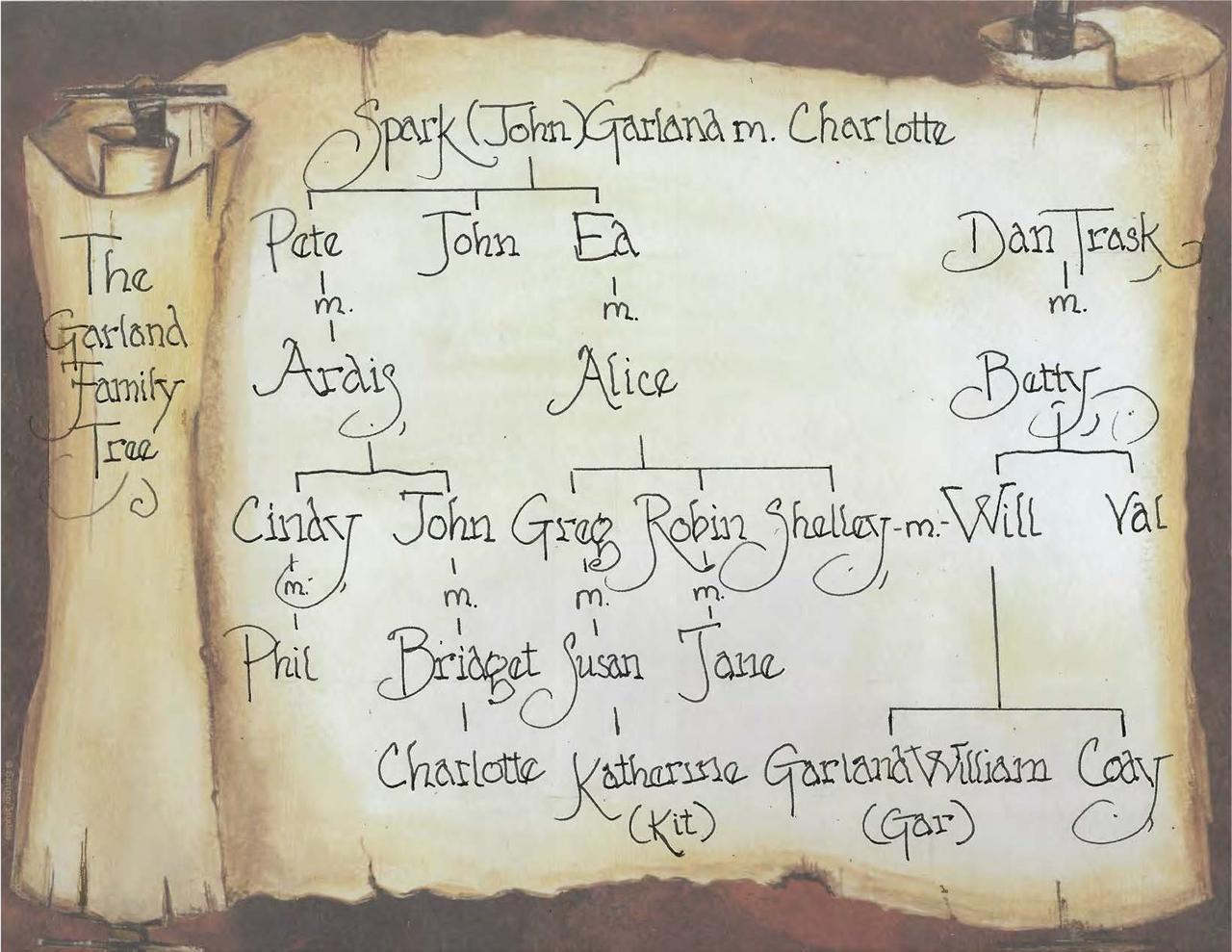 ACKNOWLEDGMENTS FOR FAMILY TREES
Thanks—
For thoughtful critiques of various drafts: Rick Borsten, Molly Gloss, Theresa Nelson, Pam Smith Hill, Eleanor Bissell, Lynne Martin, Sally Brinker, Margaret Anderson, Nancy Ashby, Tim Verkler, Kathy Burke, Mary Crew, and Miles Crew.
For background and insights on hunting, fishing, forest management and water witching: David Brinker.
For educating me concerning Oregon divorce law: Tom Elliott.
For sharing stories of real estate, family, and for "just trying to make a difference": Clare Staton.
For continuing education on forest management in the form of tours and symposiums: Starker Forests.
For the sharing of their beautiful timberlands and lake: Thompson Timber. And to Gene Thompson, my uncle's long-time buddy, special thanks for the model train set up at Citizens Bank each Christmas.
For all the good they do, the Greenbelt Land Trust.
For continued loving support: Will Crew.
For permission to use the lyrics of his beloved wedding song: our local treasure, Neal Gladstone. We've been so lucky to have you in our small pond.
For the inspiration of their lives as timberland owners leaving philanthropic legacies:
T. J. Starker, Rex Clemmons, Charlie Ross, and Ralph Hull. I'm not sure all of them drove dirty trucks, but some of them did. We remember Charlie Ross in our fields at Wake Robin Farm, picking tomatoes in his high rubber roots, and Ralph Hull stopping by the fruit stand to buy raspberries for his millworkers at Hull-Oakes Lumber.
Special thanks to Madeline Rubin, for planting in my temporarily compromised brain the idea that I might once again be well enough to write, and showing faith that I would do so. To her I am forever grateful.
For information on the treatment of neuromuscular dysfunction as the basis of joint disorders and the inspiration of her practice, the memory of Margaret Bartlett PT. (1955-2019)
For Larry and Cathy Passmore (1948-2020) We go back years, and from the beginning I've followed with admiration their ambitious building and remodeling projects and been inspired by their rare ability to always assume the best of their fellow human beings. For specific help with this book, I owe them thanks for a lovely tour of the Owl's Nest.
To my mother, Marolyn Schumacher Welch Tarrant (1927-2020), my gratitude for a lifetime of freely shared confidences and stories, our own family's and everyone else's too. Her joke was that if she'd known I was going to remember her every word so accurately, she'd have been more careful with what she said. No problem. I got it all, the good and the bad, and only now that she's gone am I realizing how much of what I know of life in Corvallis had been coming from her. I miss the gossip.
And as always, unending thanks to my husband, Herb, my loving, faithful partner in facing together whatever comes our way.