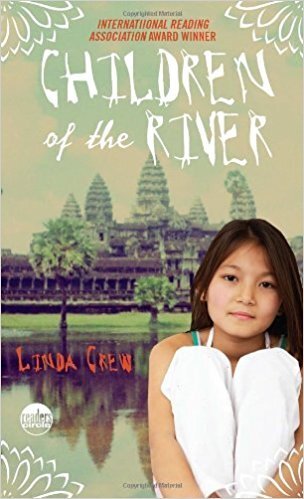 I live with my husband on a small farm in Corvallis, Oregon. Although the acreage is now planted mainly in trees, in the past, we've grown vegetables, berries, and flowers, and often needed to hire extra hands to help with the picking. In 1980, a Cambodian family came to work for us during harvest. As we became friends with them and heard about their escape from Cambodia in 1975, I began to realize that every Cambodian refugee in the United States probably had an equally fascinating story. Since I hadn't read a novel for young readers that dealt with this issue, I thought I might try to fashion the stories into one myself.

I knew nothing about the history and culture of Cambodia, so I spent a year in research before I ever started writing the first rough draft of the book. I read everything I could find on the subject and interviewed Cambodian refugees as well as those who had worked with them. Their stories gave me many plot ideas and details for the book. The manuscript was written and rewritten several times over the next few years, as with each draft I tried to improve it. Of course I had hoped that the book would be immediately accepted by a publisher, but this was not the case. CHILDREN OF THE RIVER was rejected sixteen times before it was finally accepted by Delacorte Press in the spring of 1987, to be published in 1989. This shows how difficult it can be for a new writer to break into publishing! It also shows, though, how persistence is sometimes rewarded.

One question I'm often asked is if the main character, Sundara Sovann, is based on a real person. She isn't. Sundara is a fictional character put together out of many different Cambodian girls I met or heard about. This is also true of the other characters in the book. While every incident in the book is based on something I read or heard about, the actual story is fiction. You could say it's all true, and none of it's true. But this is one of the things I like about fiction, the way imaginary characters and incidents can sometimes convey a larger truth more powerfully than a strict recounting of facts ever could.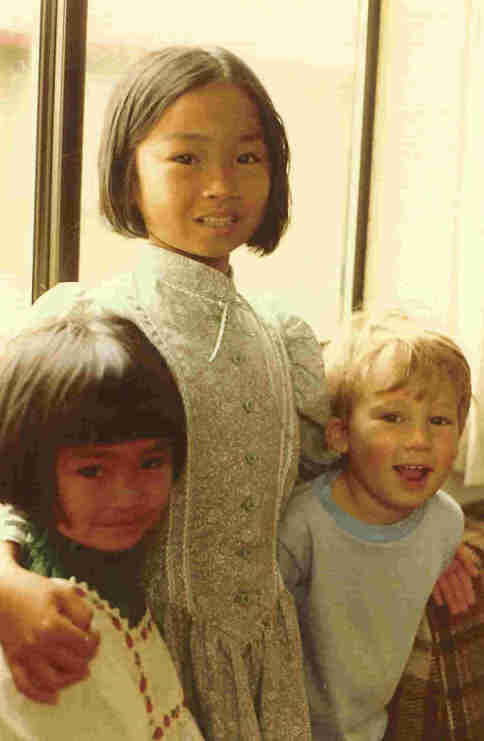 Writing Children of the River has had a far-reaching impact on our lives. My oldest son, who was then about three, used to play with the Cambodian children whose parents worked on our farm. Sometimes, for long stretches, they were the only other children he saw, and I often tell the story of how he came to me one day and said, "Mom? When is MY hair going to turn black?" When I began working on the book, I imagined him grown up to Jonathan's age and wondered what it would be like if he fell in love with a beautiful Asian girl. I can't help wondering if knowing these wonderful people, our Cambodian friends, is at least part of the reason he has grown up intensely interested in all things Asian. He is fluent in Mandarin and Cantonese, reading and writing Chinese characters and now makes his living translating Chinese to English on the internet for clients all over the world. He and his bride had three weddings, one in Yangshuo, China, a second at the Benton County Courthouse soon after her arrival in the United States and a third full-blown American style ceremony.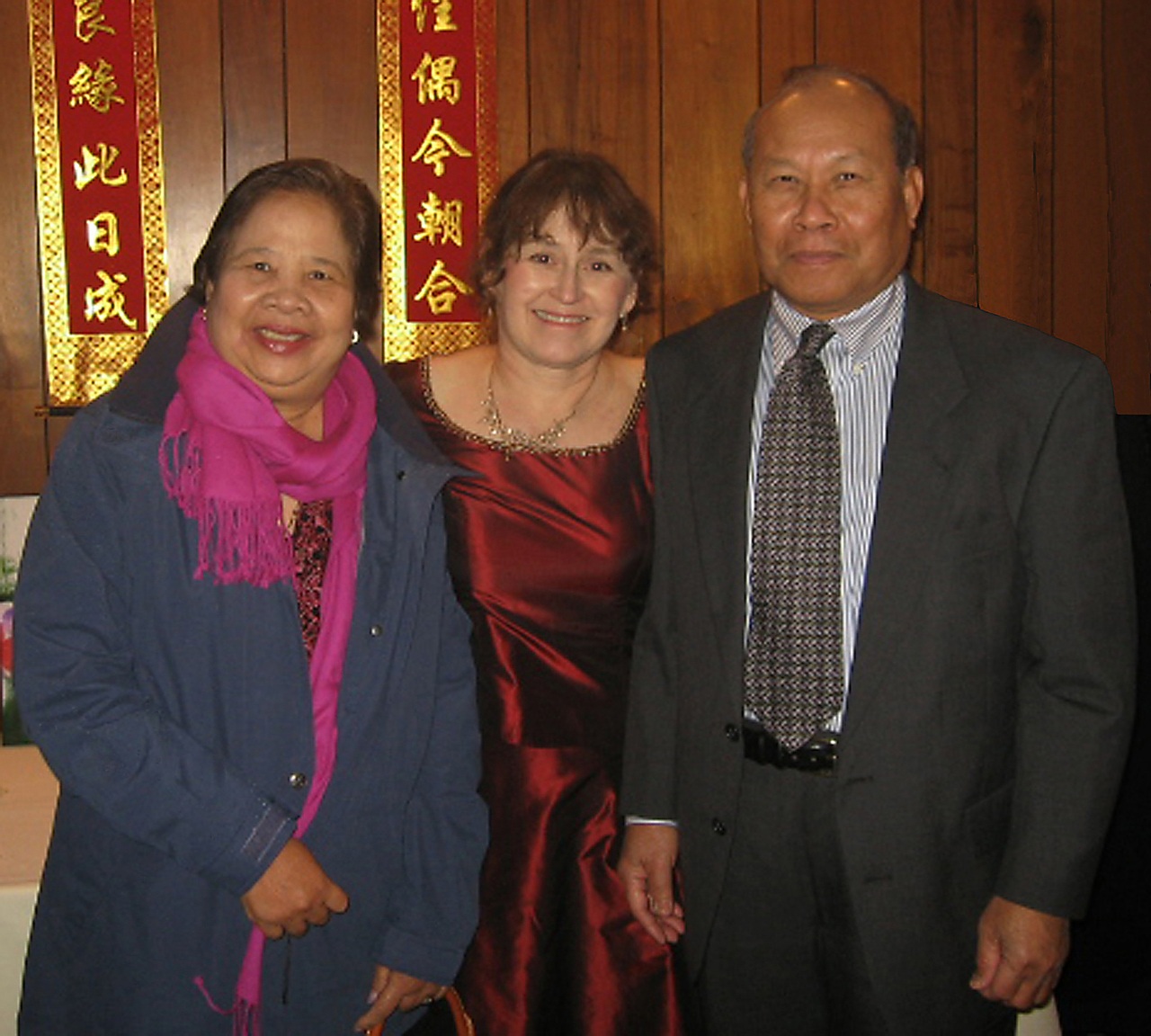 It's been interesting following the lives of the Cambodians who inspired the story in the first place. So far the girls have all married white men. Occasionally someone will take issue with this in my book. Not to my face, but perhaps in a posting on Amazon.com or a comment in a journal. Why did I have to write about an Asian girl and a white boy? In my defense, I can say only that I'm trying to reflect reality and for whatever reason, this does seem to be a reality. Likewise, I once stumbled over a criticism that I had "perpetuated the myth of the model minority." Again, I make no apology. Part of the reason I wanted to write about the Cambodians was because I so much admired them and the way they had worked so hard to overcome obstacles in finding new lives here in the United States. To witness their stories of educational and economic success and then write stories of failure would hardly seem fair!


Tony Thy used to play with our son Miles on the farm. Now he's a successful businessman in Southern California, shown here at his wedding.